Day #1: Introduction to 31 Days to Better Game
================================
Day 1 Video : Turning Interest Into Attraction
================================
==>Grab the Teasing and Banter Cheat Sheet
=========================================
Welcome to the 31 Days to Better Game with Women
=========================================
(Which from now on we'll refer to as '31 Days'.)
Version 1 of 31 Days was released 3 years ago. Since then I've refined the learning process and streamlined the content.
I know that the 31 Days will be some of the best training you will ever be exposed to.
Just because its free don't discount it.  A lot of 'gurus' are charging hundreds of dollars for similar programs.  And I guarantee they don't touch on half the 'tricks' and 'secrets' you're going to become privy to.
This course is going to rock your world.
The majority of the lessons will come via text articles… but every seven days you'll get a special video lesson.
And I'm going to make it as EASY as possible.  I got a lot of tricks… and I promise to share them ALL with you.
31 Days will change the way you approach your dating life, and the way you interact with women to get dates (and more sex.)
But most importantly it'll will change the way you view yourself.  You'll begin to see the world as truly a land of opportunity (when it comes to scoring.)
It will give you power, control over your dating life, and  choice of who you are going to be with.
Result:  You are surrounded by women who want to date YOU.  And you become a more confident, charismatic version of YOU.
—————————————————————–
The Battle for your inbox attention
—————————————————————-
You get a lot of emails.  No doubt about it.  Some of them  get your attention.  But most don't.
I need your attention!
I need you to commit to reading each of these daily lessons and implementing what you learn over the next 31 days.
I can hand you the knowledge, the secrets, and the tactics …but I can't force you to use them…. that's on you.
Every email I send you will have a subject line prefixed with:
[31 Days] Day X:___________________
When you see that email hit your inbox- open it and read it.
You'll get one 'bite sized' lesson from me each day for the next four weeks.
This is on purpose so you can easily consume the lesson.
Lastly…
Please don't delete any of the emails.  🙂
Check your junk or spam folder if you think you're missing an email – just in case.
Also, at the end of each lesson will be a link to the previous day's lesson.  That way if for some reason you miss a day, you can't go back to the lesson's you missed.
Next…
Create a special '31 Days' mailbox folder.
Each day when a training email comes in:
1. Read it.
2. If there is task for you to do- do it.
3. Then archive the email in your special folder.
Make it happen,
Bobby Rio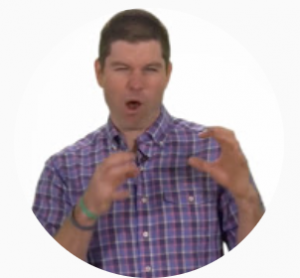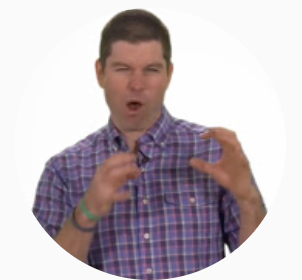 P.S. Here is the game plan for week one:
Week one is all about YOU.  (your attitude, your appearance,  and your level of confidence around women)
Don't worry though…  we are going to focus on the easy things to change.
I'm all about small tweaks that get big results.
These tweaks won't take much time or money.
But they will take some 'guts.'
So get ready.

Click and "like"