31 Day Plan for Better Game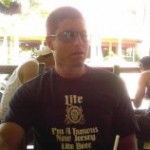 Hi.  It's Bobby.
I know that one of the hardest aspects of improving your game and developing new skills is staying focused and motivated to implement what you have learned.
For this reason I created the 31 Days to Better Game Action Plan.
Over the course of 31 days you will receive a daily lesson that concentrates on one core skill-set, and it will provide specific exercises for you to accomplish that day.
Some of the daily lessons include:
How to master your social circle
A trick for "rock solid" inner game
The secret for making your conversations flirtatious
What to text women
How to use Facebook to meet more women
Easy places to practice
and much more
Just put your email in the form below, and begin the FREE 31 days to Better Game program: